Have you experienced that your brand new or older Samsung tv is not finding the channels you are desired to watch? Because if you do so, you might be looking for how to fix Samsung not fining channels? But do you know what the best part is? You have covered all up by reaching this post. Because here, I will provide you with the full solution for bringing those missing channels on your Samsung tv back and help you watch your favorite content once again.
Therefore, please do not waste time and keep reading this guide on how to fix Samsung tv, not finding channels. At the end of the day, I can promise that there will be no regrets, no missouts, and you will not feel anything less if it concerns bringing the channels back. Have a look, please!
Also Read: Onn Tilting Tv Wall Mount 47-80 Instructions | What To Know!
Why Your Samsung Tv Has Lost The Channels?
Before you go looking for the channels tangibly, you must have an idea why your Samsung tv has lost the in the first place.
Because without knowing the root of the problem, you cannot fix the problem itself. So, it is better to find the reasons your Samsung TV has missing channels.
In this case, I have collected some of them for you so that you can realize at least how this all happens.
You might have purchased a new Samsung tv, and there might be no channels installed on it anyway.
The signal problem is also a bigger issue as when you lose it, it will start losing the channels and will not provide you the same results as you want to have.
This signal problem usually results from bad weather conditions. Some rain, strong wind, or even fog can disturb the normal working of your installed antenna for catching signals.
Moreover, if you find some tall buildings that have been mounted around your antenna, these can cause your tv to lose its signals completely.
Or a sudden failure of any hardware part on the antenna or tv side may defect the normal working of the Samsung smart tv losing its channels.
However, whatever the condition would be, you don't need to be worried because I am here holding your back.
Because I am going to tell you exactly how you can get all those lost channels back and make sure they are at work again. Please keep reading!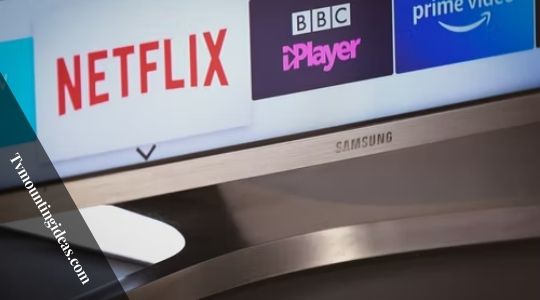 How Do You Fix Samsung Tv Not Finding Channels?
You can indeed find channels if you do a little effort to find them. In this case, follow the below guidelines to find channels on your Samsung tv. Please take a look!
Open the drop-down menu and choose the Source option from there.
Make sure that your antenna is connected to your Samsung tv.
After that, you need to select the available source of information, which will definitely be your antenna.
Once selected, you would begin searching for the available channels. You will see and wait until the configuration gets completed.
It is time you will be able to watch live television on your Samsung tv.
Also, you can use the channel navigator option for browsing and navigating through the available list of channels.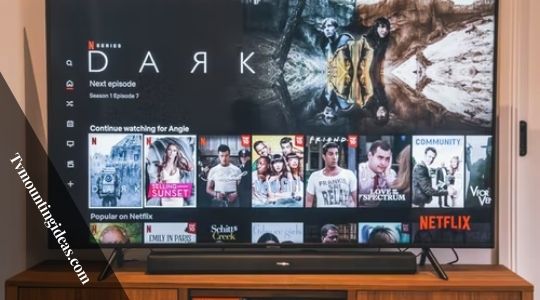 Another Setting Option For Getting Channels Back On Your Samsung Tv:
Here, you can also use the below settings option to find channels on your Samsung tv that have gone missing or if you are trying to find them for the first time.
Start your tv and pick the remote in your hand. Click on the Menu button and then go for the Settings,
After that, click on the Channel Setup option and Select The Channel Search. Or you can also select the Channel Scan.
This process will let you do channel scanning on your Samsung TV. You will be able to find all those missing channels anyway.
However, you must know that these settings may vary with different models of your Samsung smart tv.
Why Would Your Samsung Tv Not Find The Channels?
If you don't find your Samsung tv has the channels you want to watch over it, you should not be a worry at all. Because there is an easy way to find channels on the Samsung tv.
All you would need to do is go to the source menu and then select the Tv. After that, you would need to connect your antenna to the RF connector that would be given on the backside of your tv.
Once that is done, you would need to select the channel scan option, and then you can select the Air, cable, or even both. It will let you go for scanning all the reliable signals and channels on the Air.
Also Read: How To Access Back Of Wall Mounted TV? | Ways To Find It!
Final Thoughts:
Finally, I hope that there is nothing left behind to discuss how to find the Samsung tv not finding channels, if you have followed this article till this end. But still, if you have queries to ask, don't forget to use the comment box and let me know. I am here to provide you with the best answers you would deserve.
Moreover, If you liked the topic and information provided on this, don't forget to share it with others. Thanks for reading and valuing your time. Have a blessed day!
Read Other Articles: How To Use LG TV Without Remote No Wi-Fi? | Let's Fix This! How To Get Terrestrial TV On Samsung Smart TV? | Let's Find Out! How To Measure A TV Without A Tape Measure? | 3 Different Methods How To Measure A 32 Inch TV? | Measurement Guide For Tv! How To Clean Flat Screen TV Home Remedies? | Find Easy Cleaning!
Did You find Helpful This Post? Share with other