There are multiple options that let you place your tv inside your home. You can either go for a stand or a media center or the wall mounting installation. However, whenever companies build some flat TVs, they also suggest different installation methods, including the one we will learn here. Today, in this guide, I will teach you how to recess tv in wall. Because according to me, it is one of the coolest ways of having your tv and watching it lovingly because it also adds beauty to your house.
So, get your gear ready, and get back to work. Because if you do so, you will have the full procedure for learning how to recess tv in wall. Let's get started!
Also Read: Will My Wall Mount Hold My Tv? | How To Know?
Step By Step Process For Learning How To Recess Tv In Wall?
If you have spared your day falling or looking for a whole process to perform an installation like this, it is my duty to make it wholesome.
Therefore, below are the steps you will be following in order to recess your tv into the wall. Please take a look!
Step 1: Choosing The Exact Location Of The Wall:
Before you start, make sure that you select your desired location on the wall where you would like to install your tv.
Consider choosing the wall portion for recessing the tv and give a cut for a test hole.
This cut hole must be of several square centimeters so that you can have an idea of what is available inside the wall.
Consider making some clean cuts, as this will lead you towards having the quick patches into the wall.
And make sure that you have cleaned all the unexpected obstacles inside the wall. You will also find the plugs and other electrical instrumenting inside the wall and plumbing.
It is one of the crucial processes you are going to make. So be sure that certain things must be in your mind.
Step 2: Building A Plywood Box:
In this step, you would have to do some hustle. For this hustle, you will have to build a plywood box from ¾, and it must be the one providing the right volume as well as depth so that you can easily position your tv.
Make sure to cut this plywood to the exact sizes. And use the glue and nails to put all these boxes together.
Moreover, you will also keep in mind that your box should have enough room for the air to move around into the unit you have created.
Also, you will have to take care of the inputs and power cords. For this, have a hole and cut it inside the box. You also need to paint this box so that it can match your wall or outside the tv.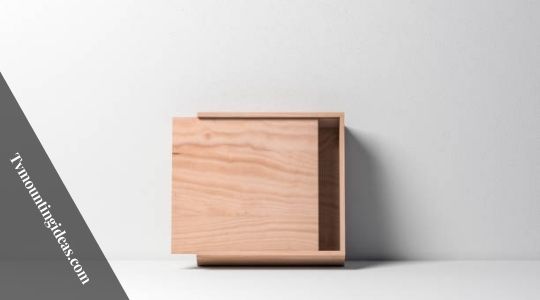 Step 3: Cutting Behind The Tv:
In this step, you need to take or make the exact measurements and cut a hole into the wall. Make sure that it is of the correct size for the provided box. Typically, you would only need a reciprocating saw to complete this work. 
Pro Tip: However, be sure not to cut this until and unless you are sure there are no wires available behind the wall.
Because if there will be, you will unknowingly cut them too, which will lead you towards a loss.
Step 4: Completing The Installation:
In this step, you finally need to install the box. For the finest finishing, you must be sure to use glue on all sides of the box and to their anchor points given inside the wall.
Also, use nails and fix the tube in that place so that it must be solidly built and rigid enough to support the heavyweight of your tv.
However, if you think there is a need for more strength, you will need to place a two-by-four footer that would eventually go under the box.
For a more unique and extra finishing look, you can also install molding or trim that would go near the wall cavity. It provides you with a streamlined finished look in all the possible ways.
Once this is all done, you can just uplift your tv in your hands and recess it into the wall. That would be easier and quicker to do in this way.
Some Precautions You Would Like To Read:
If you are going to recess your tv anyway, please keep in mind the following things before doing anything like that. These things are given as follows.
You are not advised to place or recess your tv over a fireplace. Because your important asset will experience heat, and it might get burned.
Do not go for a drywall mounting if you are not using enough quantity of studs.
Moreover, be sure that you have fixed everything as your tv must not seem to fall or come crashing down to the ground.
Successfully, if you have noted down all the steps given above, you are okay and good to go having your tv recessed into the wall. The thing is, just follow the same guidelines and your efforts will be satisfactory for this.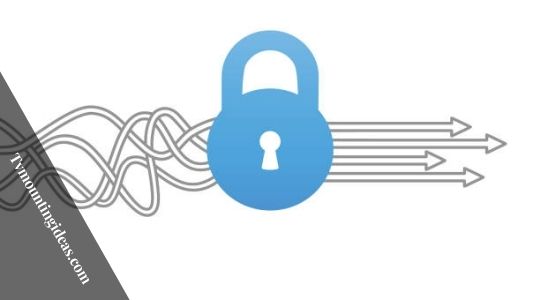 Also Read: Can You Put A 55 Inch TV On A 42 Inch Stand? | Find If You Can!
Final Thoughts:
I am hopeful that if you have ended up reading this guide up to this end, you have got your idea on how to recess tv in wall. Moreover, I hope that there will be nothing you would find troublesome in doing all the things mentioned above. Please read the guide thoroughly and make things easier for you.
On top of that, keep visiting for more latest queries on tv and its relevancy. Have a blessed day!
Read Other Articles: How To Build A Recessed TV Wall? | Let's Build It! Samsung Tv Not Finding Channels | How Do You Fix It? How To Use LG TV Without Remote No Wi-Fi? | Let's Fix This! How To Get Terrestrial TV On Samsung Smart TV? | Let's Find Out! How To Measure A TV Without A Tape Measure? | 3 Different Methods
Did You find Helpful This Post? Share with other